Pick the right container solution for your needs
Midstate Containers does not sell or lease containers through third-party apps, unaffiliated websites, or on social media. If someone is selling a container or related product online, such as Facebook Marketplace, and claims to work for Midstate, it may be a scam. Always be vigilant when attempting to purchase online.

Feel free to give us a call or send us an email if you feel that someone may be impersonating us and is attempting to scam you or other potential customers.
"Great service, bought two containers at different times and both were delivered right when they said they would. The one trip containers are fantastic! Just like brand new inside and out! Great company to work with!"
Kenneth H.
"Wonderful experience with Jake and Midstate Containers from start to finish. The ordering and delivery process was fast and easy. Great product and great customer service!"
Danielle J.
"I received two top quality containers, they even set them on the concrete foundations I made to keep them off the ground, they brought out a forklift and had them set within the hour, couldn't be happier. They communicated timing and delivery perfectly."
Charlie U.
"We used Midstate on a commercial project in Fresno, CA. They were very responsive to our needs. We needed them to pick up a container quickly and they went out of their way to be there early the next morning. Great customer service."
Brian H.
"Great customer service. The process of purchasing was quick and painless, took about a week from placing my order to having the container dropped off. Delivery driver was polite and set the container down exactly where I wanted it. They sent me the photos of the container prior and it arrived in great shape (for a used container). Highly recommended."
Eric B.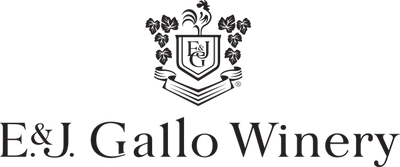 Learn Your Container Grades
We guarantee our containers for 1 year
"ONE TRIP"
"One Trip" containers are the best quality units available on the market. They are called "One Trippers" because they have been used one time in transit between Asia and the United States.
CARGO WORTHY IICL
Cargo Worthy IICL is the highest grade within the shipping industry for used containers. Sometimes it is referred to as Premium Grade, and it is the best option if quality is your main concern.
CARGO WORTHY
Cargo Worthy-graded containers are units that have been inspected and deemed worthy to be used in international maritime shipping. They have no defects or damage that would threaten its integrity or ability to be used for transporting cargo around the globe.
WIND AND WATERTIGHT
Wind and Watertight containers are the most common containers available on the market. These are the most economical containers available and are guaranteed to be weather-proof and varmint-proof.
REFURBISHED
Refurbished containers are used units that are either Wind and Watertight or Cargo Worthy that have been carefully selected and inspected, followed by a good pressure wash inside and out.
"AS IS"
As Is units are containers that have been damaged in one way or another. These units are not suitable for stationary storage. They could have major holes in the roof or walls, damaged floors, doors that don't open, or some other form of major structural damage.
the bottom line
There are basically no shipping container questions we can't answer and no projects we can't accomplish on schedule. That means high quality and to your specifications the first time, so that you end up with a product that will stand the test of time.
Get a quote